APC chieftain, Senator Gbenga Aluko slumps, dies in Abuja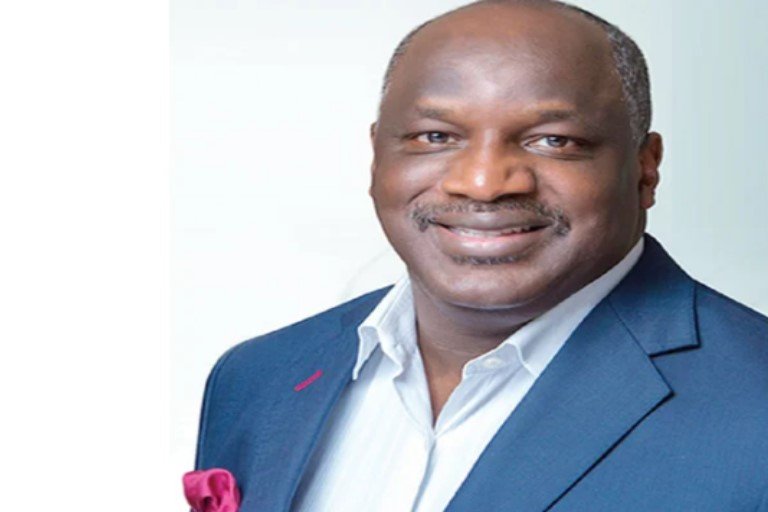 Former Ekiti Governorship aspirant, Senator Gbenga Aluko has died at the age of 58.
Reports say that the Ode-Ekiti born politician slumped in his office on Saturday evening in Abuja.
His demise was disclosed by Television Continental (TVC). He was said to have been rushed to the hospital after he collapsed where he unfortunately eventually passed on.
According to a source who spoke to Radio Nigeria, he was neither sick nor exhibited any symptom of sickness before his death.
He was the son of popular late economist, Professor Sam Aluko.
Aluko in 2018 contested the governorship ticket on the platform of the All Progressives Congress in Ekiti State.
He represented Ekiti South between 1999 and 2003 as a senator under the platform of the People's Democratic Party (PDP).
The APC chieftain was born on the 20th of July 1963. He attended Federal Government College, Ilorin.
He bagged a BSc in Geography and Regional Planning at the University of Benin in 1982.
Aluko went on to the College of Energy and Petroleum Studies, Oxford, England for a Post Graduate Course in International Oil Trading and Pricing.
Aluko was the CEO of Hygynix between 1983 and 1999 and served as Special Assistant to the Minister of Transport and Aviation between 1993 and 1995.
Aluko was married to Sileola and the couple has five children, including the footballers Eniola and Sone.
in 2019, Aluko wanted to become the deputy chairman of APC, but the position was given to Senator Abiola Ajimobi, who died in 2020.