China takes over Uganda's only international airport over $207m loan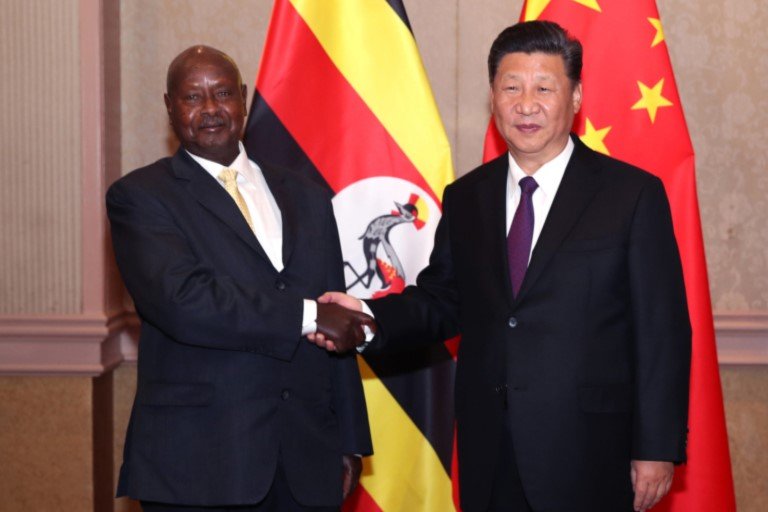 The Ugandan government signed a deal with the Export-Import Bank of China (Exim Bank) on Tuesday, November 17, 2015, to borrow $207 million at a 2% interest rate upon distribution. The loan had a 20-year maturity period with a seven-year grace period.
It has now been revealed that the agreement reached with the Chinese lenders effectively means Uganda "surrendered" its most important and only international airport.
According to the Uganda Civil Aviation Authority (UCAA), some sections in the Financing Agreement with China expose Entebbe International Airport and other Ugandan assets to attachment and takeover by Chinese lenders following arbitration in Beijing.
It has also been revealed that China has rejected recent Ugandan requests to modify the poisonous terms of the 2015 loan, leaving Ugandan President Yoweri Museveni's administration in limbo.
According to reports, the Ugandan government sacrificed international immunity in the loan arrangement, leaving Entebbe International Airport vulnerable to takeover without international protection.
In desperation, Uganda sent a delegation to Beijing in March, expecting to renegotiate the deal's hazardous stipulations, but the officials returned empty-handed because China would not allow the original deal's terms to be changed.
Uganda's Finance Minister, Matia Kasaija, apologized to parliament last week for the "mismanagement of the $207 million loan" from China Exim Bank to build Entebbe International Airport.
The airport, which was established in 1972, has attained 75.2 per cent completion, with two runways reaching 100 per cent completion.
Entebbe International Airport is Uganda's only international airport, with approximately 1.9 million people passing through each year. Its acquisition by China would severely damage Museveni's legacy, which he inherited during an armed revolt in 1986, and expose him to election defeat.