Anambra, Soludo's victory and what Nigeria deserves in 2023 by Lateef Adewole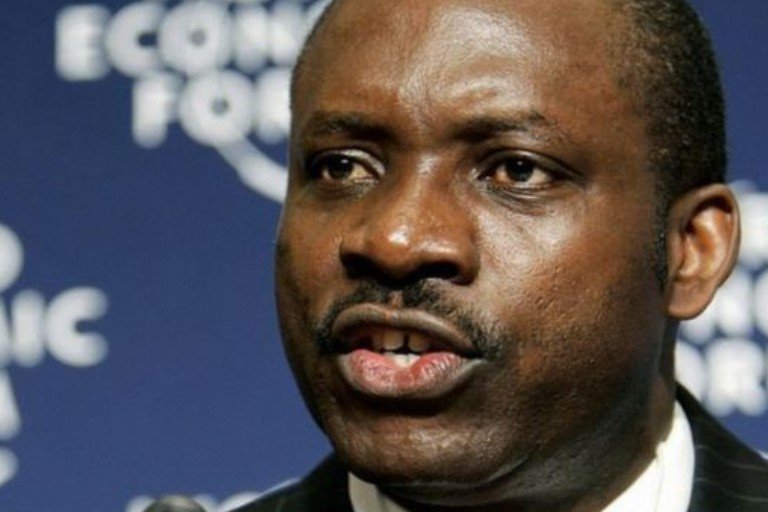 The Insight by Lateef Adewole
Igbo Kwenu… kwenu! Igbo kwesuenu o. Let me start by congratulating the new political "bride" or should I say "groom" in town, Professor Charles Chukwuma Soludo, "the village boy", on his emergence as the winner of the just concluded Anambra state governorship election, which started on the 6th of November, 2021. He had a date with destiny. Also, to his party, the All Progressive Grand Alliance (APGA), not "APUGA" o (lol).
Also to the party members who fought so hard to secure that victory, despite the initial rancor that threatened to derail that train with the purported suspension of Soludo by a factional group of his party, and the claim that he was not a candidate for the election. INEC put petrol in the fire when initially, they also did not list him as candidate of APGA in the election, until he was cleared. That was a dicey and controversial period.
My congratulations also go to the wonderful "Ndi Anambra" for their resilience, determination, resolute and courage to come out to vote, in spite the heightened insecurities, scare mongering and threats to their lives, which characterised the pre-election period. They have once again, shown the toughness they are made of and known for. Anambra could be said to be the "obi agu" (lion's heart) of Igboland. As I write this, many of my friends from that state come to my mind. They are some of the most ambitious, courageous, daring, smart and highly intelligent people I know.
That is a state where men and women compete alike. Not where women play second fiddle or take the back sit in the affairs of running the society. They are always at the forefront, even in politics. The first female governor in Nigeria was from Anambra state, Dame Virginia Ngozi Etiaba. It's the only state where two of the three senators representing the state are women. Senators Stella Oduah and Uche Ekwunife. And like the statistics that Professor Soludo reeled out in his Arise Tv interview on Wednesday, that in the present Anambra state, 92% of public primary school teachers are women. 87% of secondary school teachers are women and over 57% of public servants are women. Great women like late Professor Dora Akunyili, Dr. Ngozi Okonjo-Iwealla, Chimamanda Adichie and many others, hail from the state. Let me leave that for now.
I will congratulate the people of the South-East region too, for not allowing their region to turn to a battle ground because of the election, which would have spelt doom for the region in the politics of 2023. INEC, security agents and President Muhammadu Buhari, all deserve praises for their noble roles in ensuring a successful conduct of the election. We were all apprehensive, going into that election.
Anambra is blessed with quality leadership as governors since this republic began in 1999, with the exception of interregnum at the early stage, where rougish elements tried to highjack the state. So, when someone like Prof. Soludo threw his hat in the ring, people like me were excited. I prayed that he should win and I looked forward to what someone of his calibre could do as a state governor. It's an aspiration for many Nigerians to see highly cerebral, competent and educated persons manage their affairs.
To be fair, some states have been lucky to have well-qualified and competent people become their governors. I know many readers will quickly mention Lagos. Yes, Lagos has always been blessed with brilliant and competent leaders. Without diminishing their achievements, I do have reservations about the case of Lagos. While it was still the ingenuity of the Lagos political leaders that transformed Lagos to what it has become, with an internally generated revenue (IGR) equivalent to that of 30 other states' put together, the real performances and physical infrastructural developments, vis-a-vis such humongous resources, are yet to be properly evaluated, analysed and put in proper context, when compared to other states with far lower IGRs in relative proportionality. This is a discussion for another day.
As the 2023 general elections draw closer, and with political gladiators emerging on the scene, one critical concern of many is who becomes our next president? In the history of Nigeria, with all due respect to past and present national leaders, we have not been fortunate to have "real" bright and highly cerebral person in the mould of Professor Soludo as our president. While we are blessed with millions of "Soludos", home and abroad, the political environment and selection process have been rigged against them and skewed, such that such persons stand little or no chance to become our president. We have seen many attempts by such persons in the past.
Even for such persons to become a governor is an herculean task. Soludo's case is just peculiar. He has been involved in politics for long and he got the full backing of the incumbent Governor Willie Obiano, who by the way, should be specially acknowledged and commended for the victory too. Prof. Soludo explicitly stated this in that interview. We saw several attempts by Professor Pat Utomi in Delta state. That's the story in many other states.
Why then is that difficult? Don't Nigerians want the best among them to lead in the country? Why are exceptionally brilliant and competent candidates hardly crossed the hurdles at the primaries, not to talk of getting to the general elections, especially on the major political party platforms? We have had such people fly the flags of smaller parties. They hardly win a ward, not to talk of a local government.
I could remember a "not funny" scenerio that played out in 2018, as we approached 2019 presidential election. The supporters of the two major political parties; APC and PDP, started to flaunt the credentials of their respective vice presidential candidates, in competition for who was more qualified between Professor Yemi Osinbajo and Mr. Peter Obi, instead of their principals. Wasn't that interesting?
Debates were very good and presented to the public, the chance to assess each candidate, learn about their manifestos, extract commitments from each candidate and have a general view about them. Professor Soludo already won the election at the Anambra governorship debate. After the debate of the vice presidential candidates in 2019, the rest "na wash". Didn't the two leading candidates even abscond? Alhaji Atiku is not someone scared to articulate himself, but because of President Buhari's "no show" (as usual), at the event, he also decided not to appear along other contestants. What were they afraid of?
They knew those younger candidates with hot blood will "chew them raw". We saw how Professor Soludo mesmerised at the Anambra governorship debate and took Senator Andy Uba to the slaughter (literally). That's what President Buhari and Alhaji Atiku must have been afraid of. The two have enough "bad" records for any political neophyte to feast upon, even if they can't be half the person these two have become.
I expected that many might "misinterpret" the title of this article to mean that I am canvassing for an Igbo president. That's not precisely what it is. My advocacy is to have the best among us lead us, whether Igbo, Yoruba, Hausa, Fulani, Nupe, Ibibio, Itsekiri or any tribe. All we want is someone with competence, capacity and character, who can deliver good governance to the citizens. Same for the states. I must say that as far as 2023 is concerned, I believe it is only fair and moral that the presidency returns to the south after eight years of Buhari, a northerner, as the president.
Among the southern zone, it will be inclusive to see an Igbo man becomes the president as well. But, with all due respect, has the Igbo political leadership shown any seriousness in pursuing such agenda? I doubt that. While the people from the northern zone who we feel have no moral right to become the president in 2023, have even been all over the place strategising, the Igbos who felt they are most deserved of it did not do as much as lifted a finger. They have been withdrawn and back-benching.
We saw what happened at the recently conducted PDP Congress in Abuja, not even a sigle poster of any Igbo person was seen canvassing for the presidency, in a party considered their primary constituency. At the same venue, posters of many northern candidates greeted the delegates. They flooded the venue. What's really going on? Have they given up on the seat?
Same thing as in APC. Although, I have always said that the Igbos cannot lay much claim to power there or make demands for concession. They did not form the core of the party going to 2015 election. South-west political block contributed immensely to the successes of the party in 2015 and 2019. So, the party leaders from that zone have more moral right to make demands to become the candidate of the party.
Whichever way, all that is critical is that, as we move towards the 2023 general elections, it is incumbent on all of us to be active participants in the political processes, from getting registered on the INEC register to collecting our PVCs, joining political parties of our choices, participate in the party political activities, presenting ourselves for political offices, contesting elections, campaign and mobilise for ourselves for political offices, canvassing for our parties and chosen candidates, coming out to vote on election days and be involved in governance of our country, state and local governments. This is how we can contribute and make the changes we desire. "Ti a ba fi were sile ko se oku iya re b'ose wu, o le sun je" (if we allow a madman to handle the corpse of his mother as he wishes, he could roast it and eat).
Sincerely, these might not be as easy and simplistic as I portrayed above. However, nothing good comes easy. We have to make a choice. Do we want to continue like this or change the trend? Many have asked for restructuring of the country from "outside" since they are not in any political position or office to actualise that. The people "inside" either do not believe in it or deliberately, mischievously misunderstood it or simply and arrogantly refused to agree with it. That's why we are where we are now. Genuine people must get involved.
As the new governor-elect of Anambra state prepares to take over the mantle of leadership in the state, come March, 2022, we can only wish him great success and hope and pray he does not "fall our hands", or fail the people, who risked their lives to give him that mandate. As a global personality, given his pedigree, transforming Anambra to a hub of manufacturing at higher pedestal should be a cake. The informal structure, the human capital, the intellectual capacities, the market and many complimentary assets required to achieve that are already in existence untapped, lying fallow or underutilised. They only require the necessary infrastructures and enabling environment to "blow". That's Soludo's call.
This will go a long way in moving Anambra to greater height. His governorship should be a model of what having well educated and competent person at the helms of affairs should be. Running government and managing a state is not just technical, it requires political sagacity, good temperament and listening to the people. Inclusive and open government will go a long way to douse the tension in the state. We can only wish him success in his journey, as we await his "Soludo's solution".
Congratulations to him and all the people of Anambra state once again.
May God continue to protect us and guide us aright.
God Bless Nigeria.
Lateef Adewole is a political analyst and social commentator. He can be reached by email lateefadewole23@gmail.com or via WhatsApp +2348179512401 and @lateef_adewole on Twitter, Lateef Adewole on Facebook