New York schools ban Squid Games Halloween costumes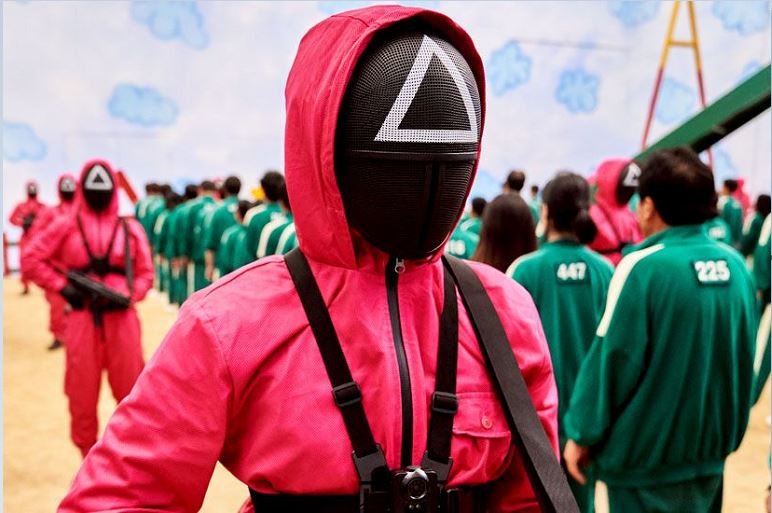 Three primary schools in New York state have banned Halloween costumes from the hit Netflix series Squid Game, over fears they could glorify violence.
The South Korean thriller series tells the story of debt-ridden people competing for a huge cash prize in a deadly series of children's games.
Its gory content has prompted the schools to email parents about the show's "violent messages".
They said Squid Game outfits at school events would be "inappropriate".
Schools in New York's Fayetteville-Manlius School District have guidelines banning Halloween outfits with items "that can be interpreted as weapons", and those that are "too gory or scary", its Superintendent Dr Craig Tice told CBS News.
He said pupils had been re-enacting scenes from the series at break times, and principals had warned parents that "games associated with violent behaviour are not appropriate".
In the US, the series is rated for mature audiences by Netflix, meaning the show "may not be suitable for ages 17 and under".
But some parents are reportedly unhappy with the schools' costume ban.
"It's a costume. Just don't let your kids watch the show," one woman told CBS.
Another parent called the ban "overbearing".
In England, teachers have warned about children as young as six acting out games from the series.
Earlier this month, Central Bedfordshire Council told parents to be "vigilant" about the dangers of their children "replicating games from the Squid Game programme".