Chiwetalu Agu regains freedom after being arrested by Army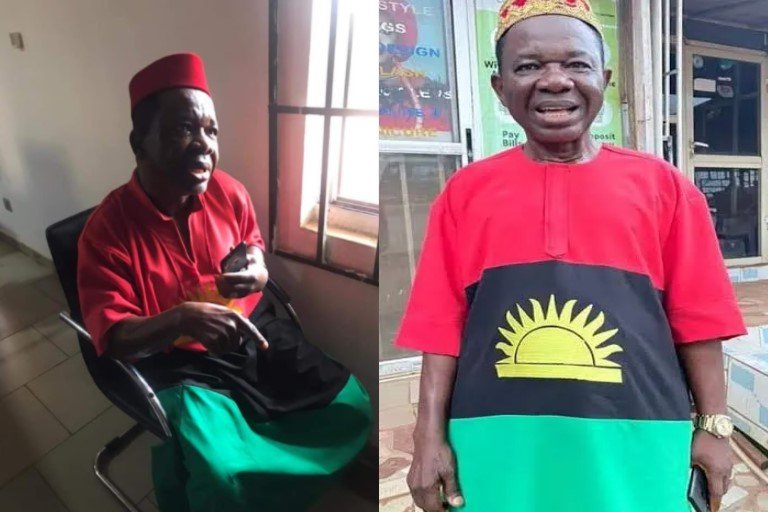 Veteran Nollywood actor, Chiwetalu Agu has regained his freedom after being detained by the Nigerian Army earlier this week.
The 65-year-old man was apprehended for inciting people to join the proscribed Indigenous People of Biafra (IPOB).
Agu who is known for donning the IPOB flag at all times, was wearing one when he was arrested.
At the time of his arrest at Upper Iweka Road, Onitsha, he was reportedly sharing food to the less priviledged.
A video which circulated on social media revealed how he rough-handled by soldiers and dragged to an unknown location.
The spokesman of the NIgerian Army, Brig. Gen. Onyema Nwachukwu, stated that the veteran actor was arrested for inciting members of the public and soliciting support for the proscribed Indigenous People of Biafra (IPOB).
However, his release has been confirmed by actress, Chizzy Alichi who posted on her Instagram handle that he had regained his freedom.
"Uncle Chiwetalu Agu has been released. He is safe and sound.
"All thanks to God and everyone that contributed in one way or the other," she wrote.