Bandits kidnap pregnant woman, child, demand N2m ransom in Yobe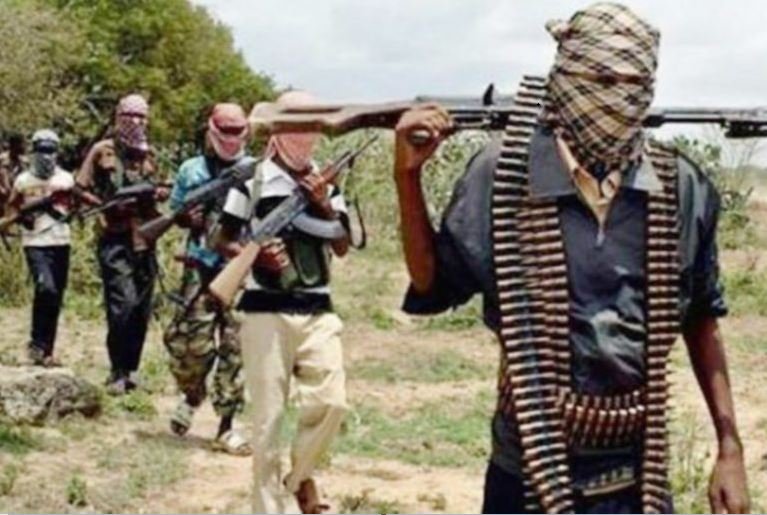 A pregnant woman and her three-year-old child have been reportedly abducted by bandits in Yobe state on her way back from a routine medical check-up.
It was gathered that the middle-aged woman had boarded a tricycle from Damaturu Specialists Hospital.
A source close to the family said that her relatives became worried when she did not return home after 7pm on Friday.
The victim's husband had already reached out to the police to report the disappearance of his wife.
He was contacted few hours later by an unknown number to pay the sum of two million naira if he wanted to see his wife again.
"Negotiation is ongoing for the release of the kidnapped victims. The rate of abduction by criminal groups is increasing in Gujba, Gulani, Postiskum and Damaturu Local Government Areas.
"Movement in late evening or going to places where there is less population is very dangerous today," the source said.
Chronicle NG reported that a pregnant woman and two other persons were abducted by Fulani herdsmen in Ogun state on the 19th of September.
The kidnappers demanded for N30 million as ransom, N10m for each person.
It was gathered that the victims were waylaid along Igbo-Ora-Sokoto road, Abeokuta North Local Government Area of Ogun State, on Sunday evening.
They were said to be returning from a visit to a friend's place at Rounder area of Abeokuta.
The victims were kidnapped in Karigo area of the state.
The abducted woman was eight-months pregnant.
Two other persons were said to have escaped during the incident.
"We got information that at the abattoir in Rounda that kidnappers abducted three persons.
Two killed, one abducted by Fulani herdsmen in Benue community
"The kidnappers did not call immediately but they called on Tuesday, asking for N10 million on each victim as ransom. There is a pregnant woman among them, who would soon give birth," the source said.
"It was gathered that the victims parked their car because the road is bad, but while trekking, they were ambushed by their kidnapers
"The abductees were two women and one man, identified as Baba Sandra.
"One of them is a thrift collector in the market here (Itoku market ); one is a civil servant but we don't know where the other one works," it was learnt.
"The husband of the pregnant woman was one of the two that escaped being kidnapped," the source informed.