Abubakar Suleiman, the CEO with a common denominator for all humans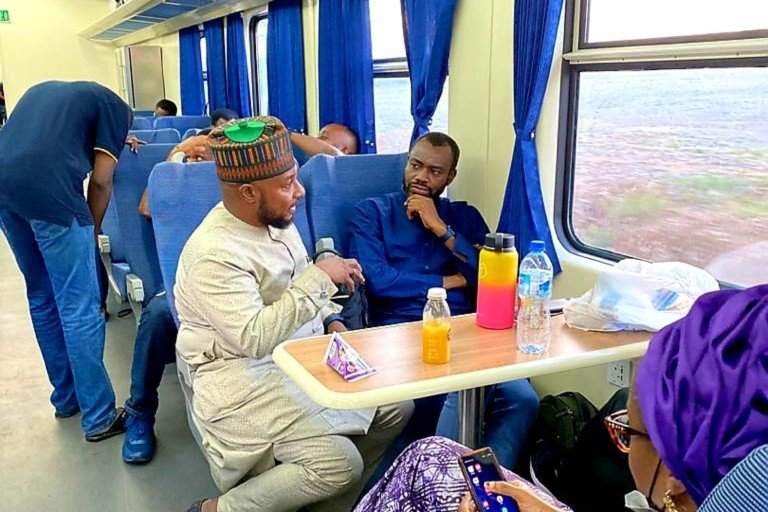 The CEO of Sterling Bank, Abubakar Suleiman was seen taking a ride on a train from Lagos to Ibadan on Monday morning.
Contrary to the stereotype of one who should be living a carefree and extremely luxurious lifestyle, Mr Suleiman hints on his simplicity as a person.
The photo taken by Emmanuela Tijani depicts Mr Suleiman (in a blue native attire) apparently in a light mood.
According to Tijani, the Sterling Bank chief has a common denominator for all humans.
She said:
"I smiled when I read Prof. Ekekwe's post about the CEO of Uber on a train, reading a book, because it reminded me of my boss.
"In his post, the message he emphasized was that "America has a denominator for all humans" and that Nigeria needs to look at its values as a nation.
"I smiled again as I took a shot of my boss (unknown to him) on a train ride from Lagos to Ibadan.
"Meet Abubakar Suleiman (man on the far right, in blue native attire), the CEO who has a common denominator for all humans.
"He is one of the reasons I'm proud to be a staff and customer of Sterling Bank, aside the many other great reasons.
The Sterling Bank chief stands as an examplary icon to others.