VAT: Osinbajo was ahead of our time by Femi Oluwarotimi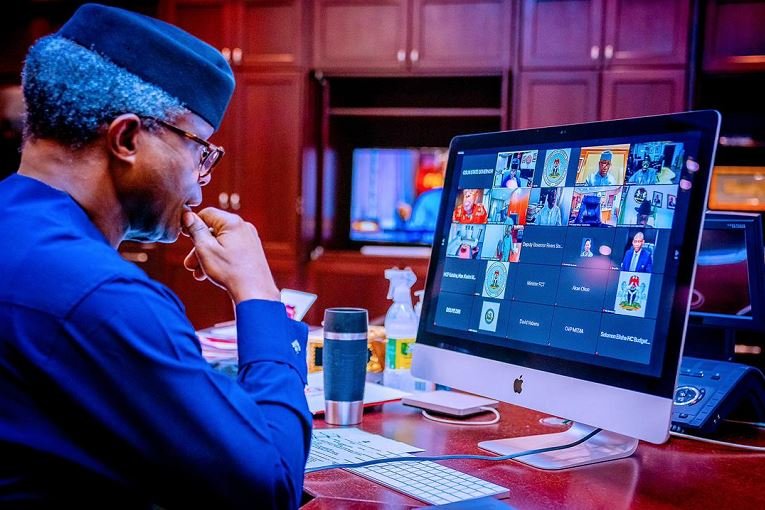 By Femi Oluwarotimi
I have been reading so much on the debate on Value Added Tax and who should collect VAT, the federal government or the state governments. I have read many arguments for and against the subject matter and as I did research on the history of restructuring, resource control and fiscal policies in Nigeria, I stumbled on a 2018 article written by Vice President Yemi Osinbajo.
In the article which was a response to former Vice President Atiku Abubakar, Prof. Osinbajo explained how as Attorney General of Lagos he pushed for resource control and state governments collecting VAT. I was stunned because I thought this was a new discussion.
As far back as 2004, Prof. Osinbajo had already argued some of the things that we hear today and not only did he argue, he took the Federal Government to the Supreme Court. Read what he wrote, "I then argued that what we required now was not geographical restructuring but good governance, honest management of public resources, deeper fiscal Federalism, and a clear vision for development.
"On the issue of deeper fiscal Federalism or restructuring, I explained how the then Lagos State Government, led by Asiwaju Bola Ahmed Tinubu, decided to fight for greater autonomy of States.
"As Attorney-General at the time, it was my duty and privilege to lead the legal team against the then Federal government, in our arguments at the Supreme Court. I am sure that Alhaji Atiku Abubakar would remember these cases on greater autonomy for States that I cite below, as he was Vice President of the Federal Republic of Nigeria at the time.
"At the Supreme Court, we won several landmark decisions on restructuring Nigeria through deeper fiscal federalism, some of which our late converts to the concept, now wish to score political points on.
"It was our counter-claims alongside those of other littoral States, that first addressed so comprehensively the issue of resource control. We agreed with the oil producing States that they had a right to control their resources. We argued, though unsuccessfully, that the Ports of Lagos were also a resource, which should enable Lagos State, in the worst case, to be paid the derivation percentage for proceeds of its natural resources. Years later, we also filed an action at the Supreme Court arguing that the Value Added Tax, being a consumption tax, should exclusively belong to the States.
"On the issue of who, between the Federal and State governments, should have authority to grant building permits and other development control permits, the Supreme Court, by a slim majority, ruled in our favour. It held that, even with respect to federal land, States had exclusive authority to grant building or other developments control permits.
These was another topic that caught my attention. State Policing. I didn't know that Prof. Osinbajo had begun calling for State Police in the early 2000s. I have read articles in the past few years where he called for State Police but I didn't know he had been consistent.
Osinbajo said, "I have been an advocate, both in court and outside, of fiscal Federalism and stronger State Governments. I have argued in favour of State Police, for the simple reason that policing is a local function.
"You simply cannot effectively police Nigeria from Abuja. Only recently, in my speech at the Anniversary of the Lagos State House of Assembly, I made the point that stronger, more autonomous States would more efficiently eradicate poverty.
"So I do not believe that geographical restructuring is an answer to Nigeria's socio economic circumstances. That would only result in greater administrative costs. But there can be no doubt that we need deeper fiscal Federalism and good governance.
In fact, I recommend that Nigerians read the full article titled RE: OSINBAJO GOT IT WRONG ON RESTRUCTURING – ATIKU.
Femi Oluwarotimi is a social commentator and writes from Abuja, Nigeria's capital