Three policemen killed at checkpoint in Anambra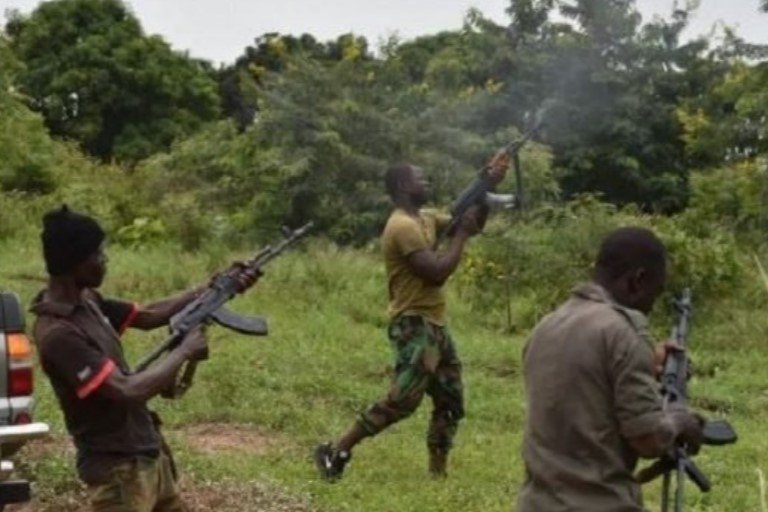 A group of armed men have killed three policemen at a ssecurity checkpoint in Onitsha, Anambra State.
It was gathered that two other persons identified as civilians, were also injured during the attack.
An eyewtiness confirmed that the attack occurred along Ezeiweka road in the commercial city.
The source added that the patrol vehicle belonging to the policemen was also set ablaze by the gunmen.
"The policemen were at a checkpoint in the area, where they always station their vehicle at the junction on daily basis as one of the security posts, when the attack happened," the source said.
The Anambra state police command confirmed the incident through its spokesperson, DSP Toochukwu Ikenga, who added that more information will be released to the public soon.
Southeast Nigeria has been a hotbed of wanton killings and attacks by unknown gunmen since the begining of the year.
It can be recalled that Chronicle NG reported the assassination of a former Anambra state traditional ruler, Alex Edozieuno, and his driver, Chukwuemeka.
It was gathered that the duo were waylaid and killed at Otuocha, Anambra East Local Government Area in the early hours of Friday September 10, 2021.
Edozieuno was dethroned last year after he eleven other monarchs with an oil magnate, Prince Arthur Eze, to visit President Muhammadu Buhari, without taking permission from the government.
The Anambara police command's Public Relations Officer, Ikenga Tochukwu, confirmed the incident to newsmen, adding that the Commissioner of Police, Tony Olofu, has already ordered an investigation into the matter.