Osinbajo meets doctors over industrial action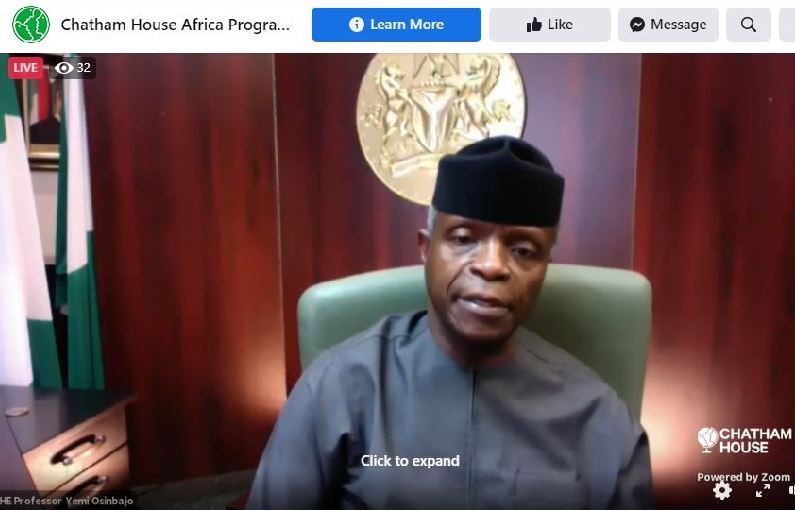 Vice President Yemi Osinbajo has reached out to Nigerian Association of Resident Doctors, (NARD) with a view to finding a lasting solution to the ongoing industrial action.
NARD embarked on an industrial action on July 30 after its National Executive Council meeting themed, The Nigerian doctor, an endangered species: grappling with a pandemic, poor workplace infrastructure and security threats.
Announcing the action in Umuahia, Abia State, NARD President, Dr Okhuaihesuyi Uyilawa, had cited the failure of the Federal Government to implement the agreements it entered into with the union 113 days after it suspended the previous strike.
However, 33 days after the commencement of the strike, Prof. Osinbajo has reached out to the doctors in a bid to find a lasting solution to the crisis.
Our correspondent gathered that the Vice President had a zoom meeting with one of the officials of the association on Friday where issues relating to the strike were discussed.
Sources close to the meeting revealed that Osinbajo asked for the full details of the grievances of the striking doctors.
"He reached out to us and told us he needed all the details of our grievances and that he would not want us to end the strike only to commence another later in the future," the source said.
The Vice President of NARD, Adejo Arome, confirmed that the Vice President reached out to NARD and held a zoom meeting with an official of the association on Friday.
According to Arome, while reaching out to the association, the Vice President said he needed first-hand information on the issues involved.
"We gave him the information (that he requested). The information we gave him was first-hand and authentic," Arome said.
"We are sure other government officials won't give him such details at all about the whole issue," he added.
"He told us that he did not want the issue to be resolved now and later there would be another strike.
"He said he wants to put the problem to rest once and for all. We are waiting for him to invite us officially and we are certain that he is going to do it. We trust his judgement."
Meanwhile, the Nigerian Medical Association (NMA) said the federal government is yet to reach out to the association.