Osinbajo has provided excellent leadership – El-Rufai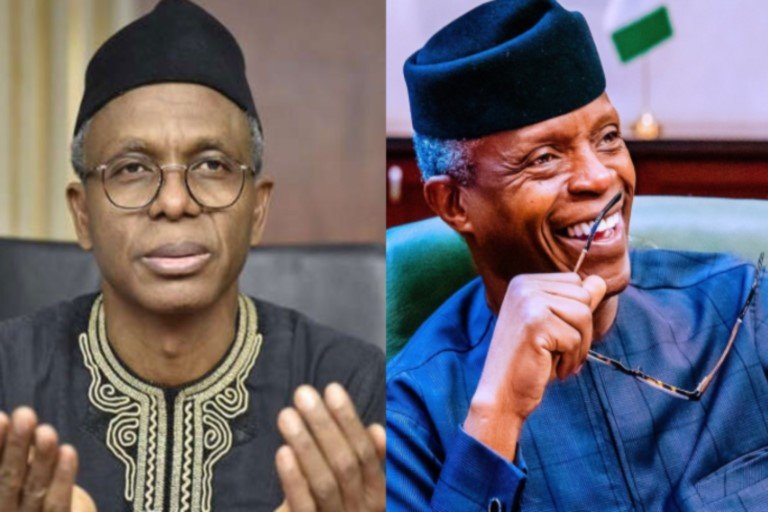 Governor Nasir El-Rufai of Kaduna State has lauded Vice President Yemi Osinbajo for exhibiting excellent leadership as chairman of National Economic Council (NEC).
El-Rufai who stated this on Channels TV on Thursday, added that the Vice President also recieves commendations about his leadership from governors from opposition parties.
The television programme themed KadInvest 6.0 was designed to showcase Kaduna State as a major investment destination in Nigeria and Africa.
Asked how the Kaduna State Government has is collaborating with the Federal Government and what role NEC plays, Governor El-Rufai replied, "I think our founding fathers in creating the National Economic Council with the Vice President as chairman and all the governors and CBN governor as members envisaged this.
"We have federal and state, and there would be need of coordination of policies and maintaining consistency in policies and we discuss many of those and we resolve them because the Vice President has provided excellent leadership that even opposition party governors commend him for that."
The governor then went on to explain some of the policies that could help improve the Ease of Doing Business in Nigeria, citing how Africa's richest man, Aliko Dangote backed off from investing in the state because of the federal government policy that would not make for competition in the market.