Kemi Adetiba's King of Boys: A true reflection of the Nigerian society by Bright Okuta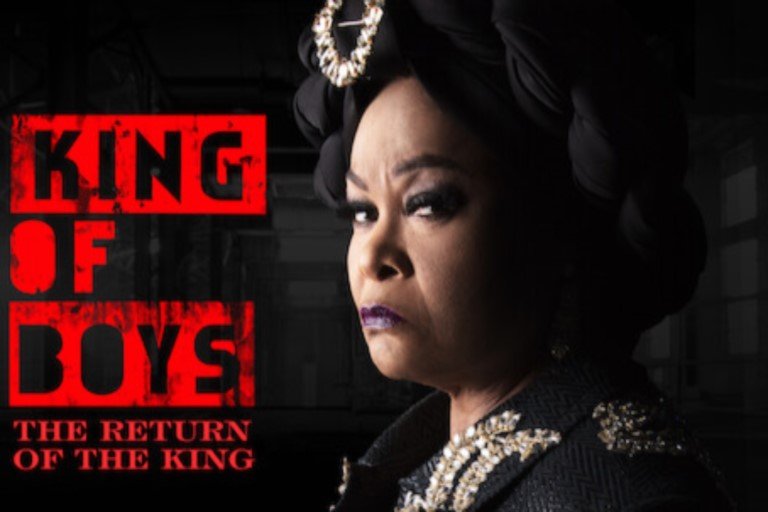 I have a tradition of writing my thoughts about critically acclaimed or highly anticipated movies and series. The type of Movies that attract a large volume of interests, topics of discussion, trends and debates. The most talked-about movies, prolly due to their exciting, thrilling, intriguing and interesting plot and cast. However, I'm writing a full article about Kemi Adetiba's King Of Boys: The Return Of The King and its reflection on the Nigerian society.
I seldom watch Nollywood movies, considering their age-long history of poor directing, scripting and production. The theme of most Nollywood movies revolve around "evil and good," "God and juju" and most recently, romance, sex and love. But it seems Kemi has taken an unusual step to raise the bar of Nollywood movies to have a match with some Hollywood works.
On a friend's recommendation, I watched The Return Of The King Of Boys. King Of Boys tells the story of a businesswoman, philanthropist and the leader of a crime syndicate (played by Sola Sobowale) with an interest in politics. She is caught up in the struggle for power which in turn threatens everything around her as a result of her political ambitions. The sequel, The Return Of The King Of Boys chronicles her return from exile, vengeance and her quest for governorship position.
The most significant part of this crime political thriller is its interpretation of the Nigerian society. The movie spotlighted the everyday happenings in a multi-ethnic, politically turbulent country like Nigeria–from the power dynamics between Oba and Jumoke Randle, the governor's wife (played by Nse Ikpe-Etim) to the skirmishes between political foes and street controllers, the drug industry and cartel, the reference to media and journalism, its role and impact in electioneering process in Nigeria, the romance between politicians and popular religious charlatans, and the endearing loyalty and brutal betrayal between political allies. All these have their different roles to play in any election in Nigeria, from Presidential to State assembly elections.
Religion plays a very imperative role. Politicians use religion as a blinding tool to garner supporters. Religion and politics cannot be separated. Like former US President Ronald Reagan said, "politics and morality are inseparable. And as morality's foundation is religion, religion and politics are necessarily related". They are two sides of the same blank sheet. Politicians bribe religious figures with humungous amounts of money for endorsement and 'blessing'.
This has long become a norm and we saw it played first hand in the 2011, 2015 and 2019 general elections in Nigeria. We saw a case where a popular religious figure stood on the pulpit to condemn an incumbent president while endorsing his opponent. We saw how politicians thronged to various worship centres to campaign and propagandize. Such repugnance.  But what is more striking is: politics is a game of tricks and compromise, 'faith' isn't. But again, William Hamzlit was right when he said "The garb of religion is the best cloak for power" This is a truism.
The role of media and Journalism, the world's noblest profession cannot be overstressed. Politics and journalism are flirting partners. They sometimes exhibit emotions to each other, other times clash and exercise superiority over who controls public thoughts and opinion about the government and its leadership pattern. But on a broader thought, it is difficult to suppress the media, especially in this present day. Kemi Adetiba's movie also captured the sad story of Dele Giwa, the investigative journalist who was killed with a letter bomb in 1986 during the regime of Military President Ibrahim Babangida. She pointed out how difficult it is to be an investigative journalist in Nigeria, a country with a noxious political atmosphere.
As a journalist, it is dicey to write or publish news that 'tarnish' the reputation of the government. The wish of every political leader, at any level – federal, state or local is to control the media – to have the media kowtow to their whims and caprices. When you wear courage and take bold steps to publish and attempt a daunting investigation, you end up like the late Dele Giwa.
The story of God-fatherism and political thuggery was well captured too. The realm of complexities of politics and the masses' opinion over political officeholders and candidates are a topic of debate for political pundits
Not so many movies reflect the deep corruption, decadence and moral depravity in the Nigerian society. Kemi Adetiba deserves some accolades for this beautiful political satire.
Bright Okuta writes from Abuja
brightokuta@gmail.com