Herdsmen will remain until Buhari grants them amnesty – Gumi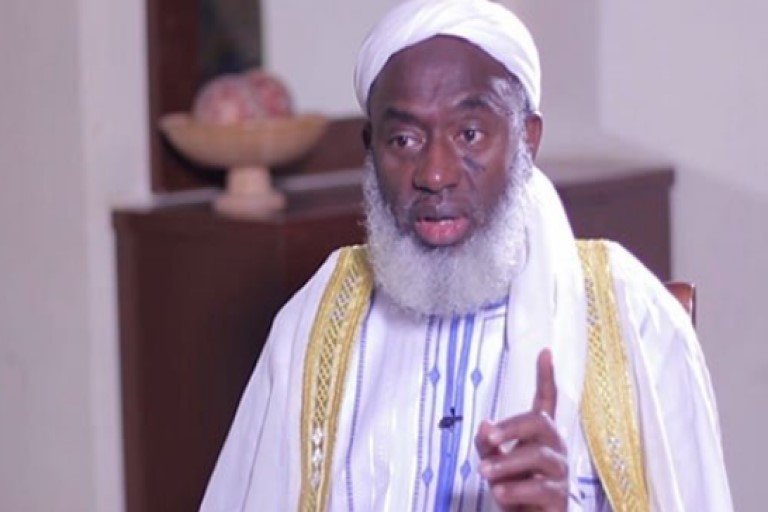 Controversial Islamic cleric, Sheikh Ahmad Gumi has urged the Federal Government to consider a blanket amnesty for bandits terrorising Northern Nigeria, just like it was done for the Niger-Delta militants.
Gumi said that the terrorists will continue to wreak havoc in the Northwest until a blanket amnesty is approved for the assailants.
A Kaduna-based Islamic scholar disclosed this in a post on his Facebook page titled: 'Zamfara: The Flaring Of Crisis.'
Gumi, who is known for his relationship with bandits in the Northwest, cautioned that the government should stop responding to banditry with hostile military action, as it would only escalate the level of insecurity in the region.
While making reference to the latest development in Afghanistan, the Islamic cleric opined that no military, especially of a poor economy, can win a guerrilla warfare.
The statement read in part: "Let us face the reality, these herdsmen are going nowhere, and they are already in battle gear, and we know our Military very well, so before things get messy, we need cold brains to handle this delicate situation. Its commonsense that if you allow your neighbors to be your enemy you are already conquered. Because they can easily be used against you by other forces as we see now the herdsmen are ultimately used to destabilize the region, pauperize and even depopulate it.
"Military actions in the past have worsen the situation stimulating herdsmen resistance. Any more action will push them closer to religious fanaticism. It gives them protection from discrediting them as thieves and also reinforce their mobilization of gullible young unemployed youth as we saw with Boko Haram.
"I have met many of the bandit leaders to see a way out of this gridlock. I have talked to the political class and security agents. Except for an exception, most state governors want a peaceful resolution of the conflict. The Police and other security outfits have also realized the enormity of the problem. But, unfortunately, the presidency for what appears to be political gullibility and the military for budgetary reasons as they are the most beneficiary of conflicts of this nature doesn't seem to be on the same page.
"This conflict can be resolved by active engagement of the government with the agitators. Just as we saw how #ENDSARS agitation was swiftly managed after an initial scandalous failed military confrontation, was peacefully resolved by the government, likewise, the herdsmen crisis can be.
"Just as we had the Niger delta conflict resolved with an amnesty which comes with reconciliation, reparation, and rehabilitation packages, so will the herdsmen crisis be resolved. In fact, there is a need for a Marshal plan to educate the nomadic pastoralist so that no citizen is left behind.
"These measures I enumerated are cheaper, easier, and lasting than the kinetic approach which is now taking place. No military especially of a poor economy can win guerrilla warfare. The recent victory of the Taliban in Afghanistan is a factual warning for those that contemplate."
Recently, Gumi had called on the Nigerian Government to grant bandits blanket amnesty.