Bandits release ten more Bethel Baptist students after 83 days in captivity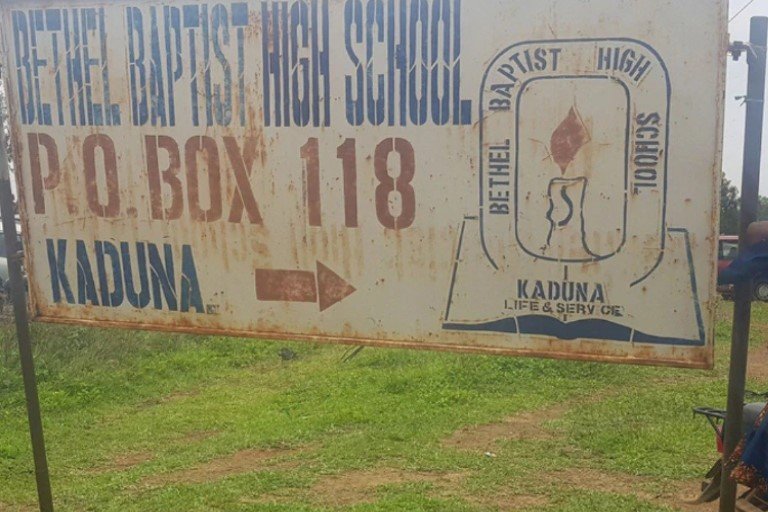 Bandits have reportedly released ten more students of Bethel Baptist High School, Damishi, Chikun local government area, Kaduna, on Sunday.
The latest development comes after ten other students were freed by their captors on September 18, 2021.
This brings the total number of rescued students to 110.
The children have been reportedly returned to their parents.
The latest development was disclosed by the state Chairman of the Christian Association of Nigeria (CAN), Rev. John Joseph Hayab.
According to Hayab, 11 children are still in captivity.
He said, "We are still pleading with the bandits to please have mercy on the students and the parents to release the students for them to be reunited with their parents and for the parents to have peace in their hearts.
"The trauma that both the abducted students and the parents have gone through for about three months is so devastating and hope the bandits will please see reasons to release the students to their parents."
The CAN chairman expressed his appreciation to Nigerians for for their prayers and support, adding that he was confident that the remaining students will be released as soon as possible.
It can be recalled that 121 students Bethel Baptist High School, Damishi, Kaduna, were abducted in their school on 5th July 2021.
Three suspects arrested
Chronicle NG recalls that the three suspects believed to be among the kidnappers of the students were apprehended in Kaduna and paraded by the police in Abuja on September 23, 2021.
The suspects were identified as: Adamu Bello, Isiaku Lawal and Muazu Abubakar.
The trio were paraded on Thursday by the the Force Public Relations Officers, Frank Mba, at the headquarters of defunct Special Anti-Robbery Squad (SARS), in the Federal Capital Territory, Abuja.
According to the kidnappers (dressed in camouflage) who spoke to journalists, they were among the 25 assailants who invaded the school and abducted the children.
One of the suspects, Abubakar, 27 years old, said, "Twenty-five of us carried out the operation. We kidnapped 136 students and I got N100,000 share from the money."
Chronicle NG recalls that Bethel Baptist Secondary school was stormed by the bandits on July 5, 2021, during which 131 children were abducted.