Bandits kill Miyetti Allah leader in Kaduna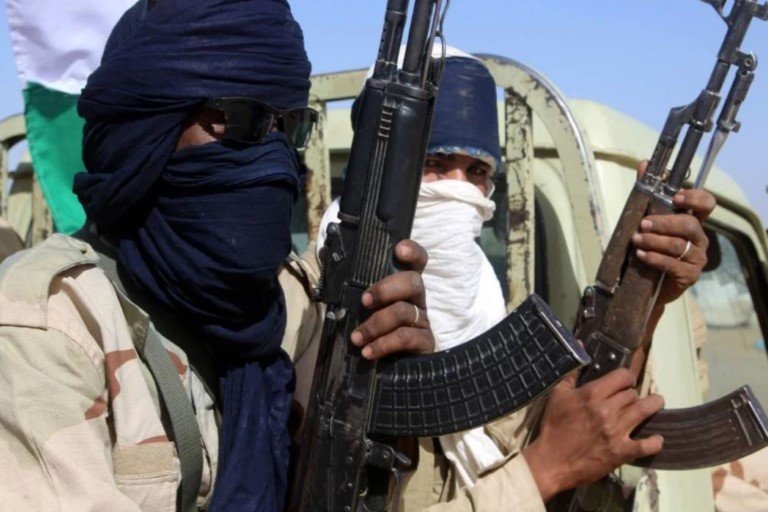 The leader of Miyetti Allah Cattle Breeders Association (MACBAN) in Lere community in Kaduna State has been shot dead by armed bandits.
It was gathered that the Fulani herdsmen chieftain was killed for failing to provide a N20 million ransom which they demanded.
According to reports, the assailants stormed the deceased's residence at midnight, led him to a secluded area before executing him.
The development was announced in a statement by the Kaduna State chairman of MACBAN, Alhaji Haruna Usman Tugga.
He said: "With deep sorrow and total submission to the Almighty Allah, we regret to announce the death of Alhaji Abubakar Abdullahi popularly known as Dambardi the Chairman MACBAN, Lere Local Government Area Branch.
"The chairman was killed in the early hours of today, 17th September, 2021, at about 2:00am in his town Lere, in Lere Local Government Area of Kaduna State."
"Then they asked him to make sure he raised the money or they will kill him. He took them from his house and went to some butchers houses to borrow some money from them and he raised up to N250,000. Thereafter, they took him along the Saminaka-Mariri- Zange Highway and killed him there.
"We condemn this wanton killing of an innocent and peace loving person who in all his life has been an ambassador of peace and tranquility among the good people of Lere Local Government and beyond.
"We have really lost a leader of high respect who has been assisting our association in promoting harmony and coexistence among our members. We condole his family, the Miyetti Allah of Lere Local Government and the entire MACBAN members in Kaduna State and beyond for this great loss."
"We pray to Thee Almighty Allah to forgive him all his shortcomings and grant him Aljannahtul Firdaus. We also pray to Thee Almighty Allah to grant his family the gratitude be bear this great loss and bless all he left behind," Tugga said.
Tugga urged the Kaduna State government and security operatives in the state to launch an investigation into the murder and fish out the perpetrators.
The Kaduna state police command could not confirm the incident as at the time of filing this report.