Bandits abduct students from Kaya Day Secondary School, Zamfara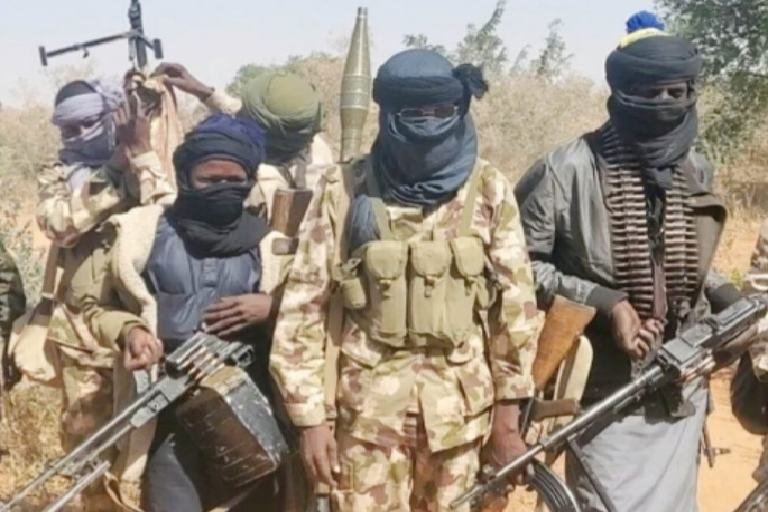 Armed bandits have kidnapped an unkown number of students from Kaya Day Secondary School, Maradun Local Government Area, Zamfara state.
Reports say that the incident occured around 11am on Wednesday while the students were having classes.
Channels TV reported that the gunmen who came in large number attacked the school and whisked away the students to an unknown location.
The Zamafara police command was yet to confirm the incident at the time of filing this report.
Banditry has become a frequent phenomenon in Zamfara state, with residents still battling with the harsh realities of previous school kidnappings.
Last week, the government announced the restriction of fuel sales to the state capital and the headquarters of the 14 local government areas of the state.
In addition, it directed eligible filling stations not to sell fuel beyond N10,000 to a single customer while the sale of fuel in jerry cans and roadside purchases (black market) were banned.
Another stringent move by the government to tackle banditry was the suspension of all weekly markets across the state, although normal market activities of buying and selling for local consumptions were exempted.
It had also suspended the transportation of livestock to and from the state, saying the transportation of food across the state and outside Zamfara must be verified.
As officials enforce the new measures, the government had sought the support and understanding of the people, saying the new measures were not intended to hurt anyone.
Barely a week after the measures were put in place, bandits struck again as they invaded Kaya Day Secondary School.
This is the third attack on schools in Zamfara this year – coming after the incidents in Jangebe and Bakura areas of the state.
A total of 317 students were abducted from the Government Girls Science Secondary School in Jangebe during an attack in February, six months before bandits kidnapped at least 20 persons comprising students and officials from the College Of Agriculture and Animal Science, Bakura.