Women's 100m Hurdles: Tobi Amusan finishes 4th as Camacho-Quinn wins gold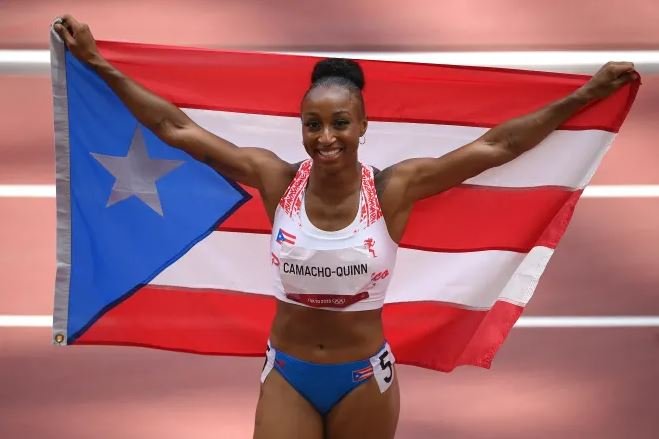 Women's 100m hurdle favourite, Jasmine Camacho-Quinn of Puerto Rico broke the Olympic record and came within 0.06 of the world record as she claimed Olympic gold.
Camacho-Quinn who has racked up some impressive times this year made light work of the final, finishing in 12:37 and showing why she is the favourite.
She claimed Puerto Rico's first athletics gold medal at the Olympic Games and only their second all time after Monica Puig's tennis gold from 2016.
World record holder, Kendra Harrison of USA placed second in 12.52 while Jamaica's Megan Tapper won bronze in 12:55.
Nigeria's Tobi Amusan was not far off as she finished fourth in 12.60, 23 seconds off Camacho-Quinn's 12:37.
Speaking after her victory, Camacho-Quinn said, "I am pretty sure everybody is excited. For such a small country it gives little people hope. I am just glad I am the person to do that. I am really happy right now," she said in tears.
She added that, "Anything is possible. Everybody out here trained really hard for this moment. I think honestly all of us, we all should be rewarded for this. We made it.
"It had its up and downs. My coach came all the way from Ireland just to coach me. I really do appreciate that. It's been a roller-coaster since I became a professional."