Bello Muhammed Matawalle: A golden opportunity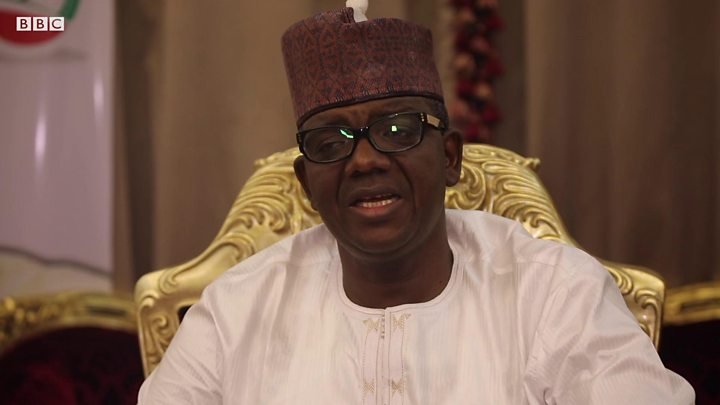 By Deyemi Saka
Since the return to democratic rule in 1999, May 29 has been a day to celebrate our democracy in Nigeria, it is also a day many elected Governors and their deputies, and the President and his Vice celebrate a year or another year in office.
Governor Bello Matawalle joins other governor to mark another year in office as the Executive Governor of Zamfara State. This is his second year in office in first of his two eligible term in office.
God, Fate and Destiny played major roles in getting him into office as the ego clash within the All Progressive Congress saw to the disqualification of APC at the gubernatorial polls and he (Matawalle) became the greatest beneficiary.
From his first day in office, he made it known he was committed to selfless service to the good people of Zamfara. He promised to tackle the menace of insecurity which had plagued the State for years, fiscal discipline and improved welfare of all and sundry.
He set out by abolishing the humongous severance package to former elected Governors , Deputy Governors, Speakers and Deputy Speakers of the State. This was widely applauded by all and sundry.
He went ahead to revamping the education and health sector. A symbolic effort in the education sector saw to spirited attempts at clearing the backlog of monies owed examination bodies by previous government so as to guarantee enrolment of students of schools in the State who were on the verge of been excluded from writing those examinations.
The many efforts at promoting good healthcare delivery was evident in the state's preparedness and management of COVID-19 in the state. it was a seamless improvement of renewed governmental efforts.
The major highlight of his two-year administration is his efforts at securing the State and keeping Zamafara safe.
Based on a 2018 report of Amnesty International, villagers in some North Western States lamented how they had pleaded with the government to help them after receiving warning letters from the bandits ahead of attacks but had received no protection.
The APC-led Federal Government repeatedly claimed to be tackling the situation, but the mounting death toll tells a different story.
"Previous military interventions have failed to end the killings, especially in rural areas of Zamfara. At least 371 people were killed in Zamfara in 2018 alone, and at least 238 of these killings took place after the deployment of the Nigerian Air force".
Villagers described feeling helpless are on edge, constantly bracing themselves for attacks. Men said they sleep outside their homes and in trees as a way of keeping vigilant, while women and children slept together in groups for protection.
During those period, villagers described a pattern where they receive warnings ahead of attacks, including by phone, ordering them to pay huge sums of money or be killed or abducted, while in several communities, villagers were afraid to venture more than a few kilometres into the bush, which prevented them from farming.
In a village called Maru, villagers said the only time they see security forces is when they are escorting workers to the state governor's farm.
He added that villagers would wait until the governor's workers were being escorted and travel alongside them to take advantage of the security presence. This was in 2018 and the Governor in question is Abdulaziz Yari of the APC. But these soon became history as the increased security presence is to protect the people.
He built an enduring relationship with security agencies by supporting their activities and operations with contributory welfare package, donation of gadgets and operational vehicles. He further implemented a policy which brought about engagement of bandits willing to abandon a life of criminality and later became great asset to the government on the quest to rid Zamfara and north west of banditry. This paid off as the whole country was marveled at the success recorded till date.
Matawalle further collaborated with the Federal Government in the regulations of mining activities in the State. It is widely believed that there is a consortia of criminal gangs of illegal miners which enthroned a regime of insecurity and poverty.
This brought about an increase in internally generated revenue, a semblance of stability and restoration of peace to the state. Normalcy is fast returning to the state and Zamfarans for the first time can be said to be recipient of dividend of good governance.
Truly, Muhammed Bello Matawalle is a golden opportunity optimally maximised in Zamfara and I urge and expect him to build on the successes of the last 730 days in office.
Deyemi Saka