PHOTOS: Triplets marry triplets in Enugu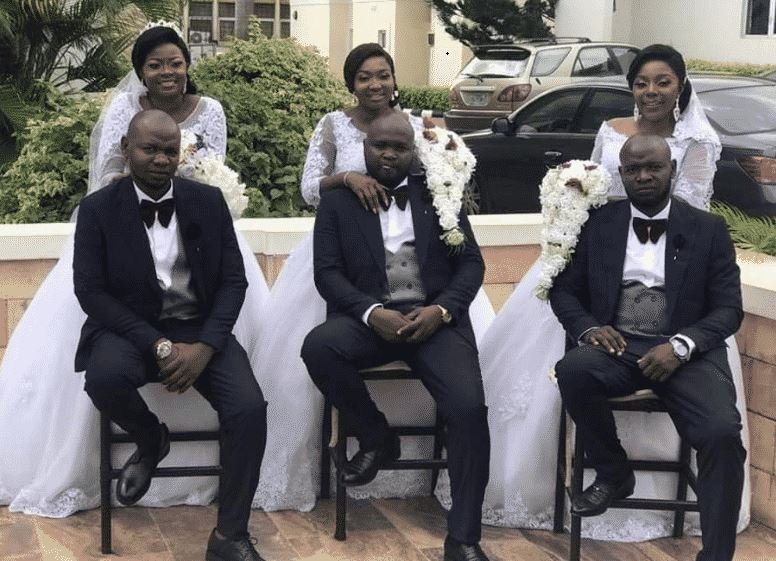 The odds that one set of triplets will marry another set of triplets is perhaps one in a billion but all that is needed is that one percent that it can happen.
In Enugu, southeast Nigeria history was rewritten. This is the case in a recently concluded wedding ceremony where two sets of triplets married each other over the weekend in Ngwo.
The triplet brothers, Kenechukwu, Chinedu, and Chukwuebuka got married to triplet sisters, Okwuoma, Dumalu, and Chinwe and the occasion was witnessed by intimate family and friends.
The brides who are not identical, all rocked white ball gowns, while the grooms all rocked navy blue suits.