We're our own worst enemies by Lateef Adewole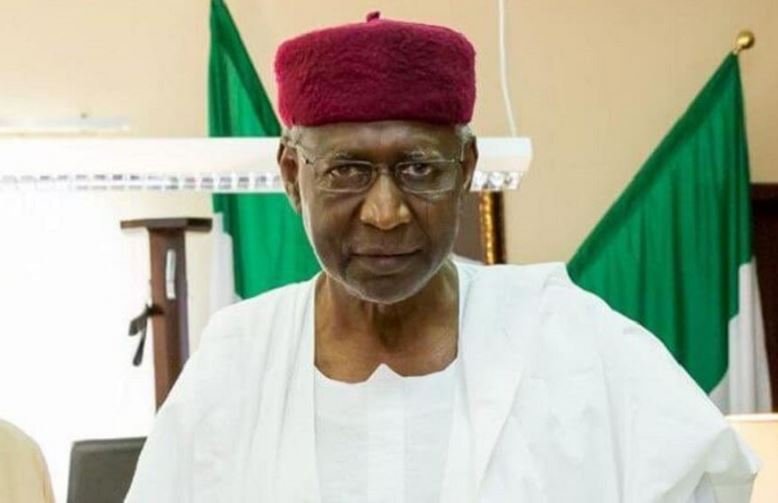 The Insight by Lateef Adewole
"If you muddle the water, we'll all drink from it"
Last week, I wrote about an impending meltdown in our national activities within the Nigerian space and they have begun to fully take effect with all that is currently going on. A journey to a complete lock down is dawning on us. Finally, the chicken has come home to roost.
It is becoming exhausting to think of the challenges facing the world and our country, Nigeria specifically, as a result of the ravaging Covid-19. So, I had earlier resolved not to write about it again and simply keep faith. However, a phone conversation I had with an elderly friend of mine some days ago, changed my mind.
I had called him to ask about his welfare when he told me he was in a bus on a journey to somewhere. I admonished him to be very careful about the coronavirus but his response shocked me. He said that; "but corovirus is a rich man's disease nah!" He said that was what a woman in another public bus once told him. And since by their own measures, they do not belong to that category, they are "immuned" from its attack. I wondered how many like him and that woman still has such wrong perception.
What created and continue to fuel such impression are two things. One, it is seen as foreign virus and most of people who tested positive in Nigeria so far are returnees from abroad. By Nigerian standard, a poor person cannot afford to go abroad. Two, the calibre of people in Nigeria who have been named as having the virus or currently suspected as being at risk that they could have contracted it, are the "who is who" in our country.
The man considered as the "most powerful man" in President Buhari's administration, the Chief of Staff to the president, Mallam Abba Kyari, tested positive on Monday. One can only imagine the number of people he has had contacts with, including the president himself. The ministers, governors, senior civil servants, top government officials, diplomats, political leaders and many others. All these people are considered "big men and women" in Nigeria. President Buhari and Prof. Yemi Osinbajo had to be tested too. They are both negative.
Also, the gatherings where other suspected cases have mixed up include those who attended the 80th birthday ceremony of the Nigerian High Commissioner to the United Kingdom, Justice Oguntade, some days ago. They are eminent personalities in Nigeria and around the world. Those who attended the AMVCA awards last two weeks were now asked to do self-isolation too. All these are considered "rich and important" people in Nigeria. So, we should pardon my elderly friend for the misunderstanding.
But unfortunately for the so-called poor people, they are also at risk just like the rich ones. Most often, who are the cooks, the gatemen, the drivers, the gardeners, and other domestic staff of these rich people? The supposedly poor people of course. So, if any rich person is infected, he or she can infect their "poor" domestic staff members, who in turn, can infect their own extended poor families and relatives, as well as their communities. And the chain continues. So, who is now at risk? All of us! It just happens that many suspected cases among the poor might not have been coming out to be tested. So, we may not know.
It is the imagination of the apocalyptic consequences of any action of irresponsibility by anyone who put the lives of other innocent citizens at risks by their deliberate acts of omission or commission that miffed me, and often draws very scathing comments from me. I have no compassion for such people as I considered their actions as deliberate wickedness. What does it cost to take precautions?
Last week, I wrote about how surprised and impressed I was at the level of compliance by the Muslims with the directives of the Lagos state government not to congregate in large numbers, based on the areas I visited and information from many other areas. I also could not get a place to observe Juma'a prayer myself, including yesterday. I mentioned that we hoped that the Christians will abide by the directives on Sunday, but unfortunately, that was not to be. Large percentage of churches was opened and did services.
I woke up to the blaring from the loudspeakers of the churches, three of them for that matter, that surround my house. Many others within my community also held services. While many of them tried to limit the number of worshippers inside the churches to conform to the specified number by the government, hundreds of others clustered outside the premises waiting for their turns to enter for service. So, what would that achieve? Was the problem actually about the number of people inside the churches or about the safety of the people? Why would any person who claims to be serving God and doing all that for God's sake, endangers the lives of thousands and millions of God's creatures (other people) by their acts? Police had to dispatch them and even took the pastors to their station for questioning.
The most pronounced and prominent in the South-West was the Winners Chapel, led by Pastor Oyedepo. Given the magnitude of his church headquarter in Canaanland, Ota, thousands of people were present on Sunday. It was even reported that he boasted of continuing such act. That action attracted massive criticism and condemnation online and offline, with many calling on the Ogun state government, whose directives were flouted, to deal decisively with the church and its leadership. The pastor has since apologised and gave some "funny" reasons, in what many saw as face-saving.
There have been some other revelations that showed the irresponsibility of Nigerians irrespective of their positions in the society. Alhaji Atiku broke the news of his son being quarantined on Monday. Many of us were initially impressed with such show of leadership by him until more revelations came of how the son has been going around for over one week since he came back from a high risk country, UK, without going into self-isolation. He was said to have attended the PDP rally in Ibadan (another unfortunate irresponsibility of leadership), went to different night clubs, visited friends and families.
All of these were refuted by a press statement by the family. Though, the consequence of his not isolating himself is already in the open. The governor of Bauchi state who said he had contact with him while they flew together from Lagos to Abuja, has since tested positive to the virus. What about all others he came with in the same plane with? Now, a chain of infection has been established with the number of people the governor has had contacts with as well. Such are the consequences.
The most shocking was the case of Mallam Abba Kyari, the man who "indirectly" makes the rules in Nigeria. How could he have continued in his normal routines after coming back from abroad? Why did he not go into isolation? By that, countless number of people could have been infected as three of his aides already tested positive. Sixteen governors are said to be at risk. APC political leaders who attended the reconciliatory meeting are not exempted. And a lots of other people too.
This is what we get when leaders refuse to lead by example. Social distancing, self-isolation of returnees and taking several precautions were being propagated by our leaders but they were the first to flout them. Were those directives mainly for the general public and not for the "privileged" ones? The president was exemplary when his daughter came back from UK and she was isolated. The Director General of Nigerian Centre for Disease Control (NCDC), Dr. Chikwe Ihekweazu came back from China and self-isolated himself, likewise many others.
All the people who flouted these safety directives, no matter how highly placed, are our collective enemies. This is because, with cases rising to 81 as at now, any escalation of the virus by their acts is our road to Italy (God forbid). It is a scary thing to watch in various video clips circulating on the social media from Italy. That is a country with topnotch healthcare system being overwhelmed. I do not want to imagine ours. They got to that stage because the citizens ignored the directives of the authority at the early stage.
The federal government of Nigeria, led by President Buhari (even if he is incommunicado), the state governments, led by Lagos and Ogun states, the NCDC, healthcare professionals and all the support staff, have done sterling jobs of containing and managing the situation to date. They deserve our commendations, supports and prayers.
The only conspicuously missing segment of our society is the regular "miracle workers" of these years. Where are they? This is the time we need them most as a country. I expected that by now, the virus would have been "commanded" to disappear and the infected persons to be "miraculously" healed, as they often showed in their past adverts. The Covid-19 should have been consumed by "holy ghost fire". What happened? Let no one come out to tell us about any miracle after this menacing coronavirus has ended if they could not help now. We will not believe it.
And if not for the immense collateral damages that will come with the ravaging virus' continuous presence in our country, many said we would have asked that it remains for as long a time for all our healthcare system and other collapsed infrastructures to be fixed by our leaders. This is because, at no time in the history of Nigeria have we had all our polical leaders forced to stay at home and not able to run abroad like this. Even if the chance of going abroad is available now, they will never go because the conditions in those countries are worse than ours. Those abroad scrambled to come back home before the closure of the airports.
How ironic that the "high and mighty" now share the same hospitals with us, "mere mortals? No one can fly to UK to treat ear infections for now. No one can go to Germany to treat shock. Headaches by them are now treated in our hospitals they help destroyed. So, with them around and unable to run abroad, surely, they will fix our education, power, roads, and many others, since they will be forced to use them too.
As many of them were said to be possibly at risk of having the virus and they are being tested, they did not draw much compassion from the public. How can one falls sick and many Nigerians will be rejoicing? How can the test result of someone be reported as negative and the citizens will be questioning its authenticity? That is unlike Nigerians. All these leaders need to do serious rethink and soul searching, if and when they survive this. They all need sober reflection.
Many of our business moguls have started donating money, items, and other things to combat the menace. What a wonderful time to be alive. Let us hope this calamity will teach all of us lessons. We hope the hearts of our leaders will be touched and soften to change their wasteful and extravagant ways, now that crude oil price has collapsed. No more free money. Rather, this is the time for the government to show compassion to the citizens, given the lock down around the country. Most Nigerians live on "daily bread". It is "no work no pay". How are people expected to survive with no source of income?
Citizens should stop being irrational, irresponsible and careless in their daily activities. We are all in this together. Like the Yorubas will say; "oun t'óbá ojú, ó b'ámú" (whatever touches the eyes, touches the nose). When one finger touches oil, it can soil the others. If the situation degenerates beyond the current stage, we will all live to regret it.
So, we should do all that we are advised to do for the sake of all of us. Maintain personal hygiene, wash hands regularly, social distancing, avoid gathering, returnees to self-isolate, sick person should report to NCDC. Stay at home, stay safe! "A kì í gbé inú ilé ẹni ká fi ọrùn rọ́" (One cannot stay in one's home and strain one's neck).
May God continue to protect us and guide us aright.
God Bless Nigeria.
Lateef Adewole is a political analyst and social commentator can be reached by email lateefadewole23@gmail.com or via WhatsApp +2348020989095 and @lateef_adewole on Twitter