APC Lagos Women restrategize for increased representation in politics
Jumoke Okoya-Thomas, Women Leader APC in Lagos wants more women participation in politics and governance across Nigeria in 2019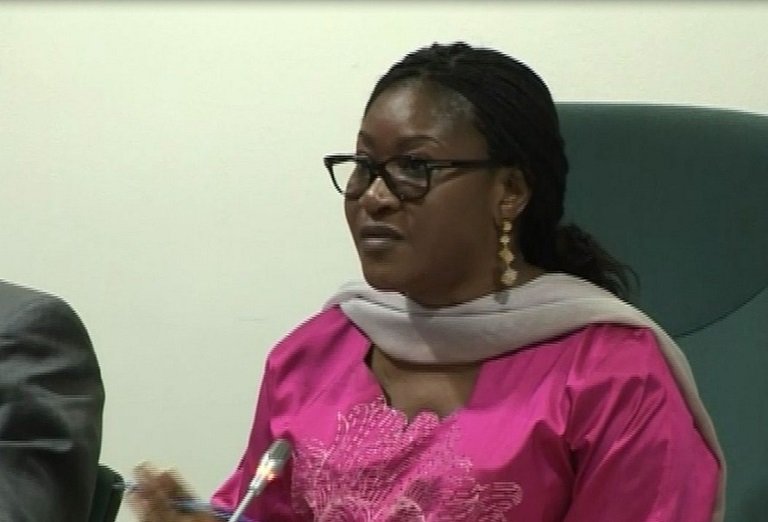 Since the inception of democratic governance in Nigeria, it is apparent that the country still lags behind in the attainment of the 35% representation of women in appointments and elective positions as stipulated in Nigeria's National Gender Policy.
Whilst we have witnessed an increase in women's participation as voters, currently at over 50%, no woman has been elected as Senate President, Governor, Vice President or President in the history of Nigeria.
According to the Inter-Parliamentary Union, Nigeria ranks 183 out of 190 countries on percentage of female parliamentarians. We need to move up the ranks, and APC Lagos Women is looking to set the national pace, for others to follow.
In a statement signed by Jumoke Okoya-Thomas, APC Lagos Women leader, she noted that undoubtedly, Nigerian women continue to successfully play significant roles in family and business spheres, and it is our job to encourage, nurture and prioritise women participation in governance also.
In Lagos state, we recognise the significant economic and social contribution that women make to the ecosystem of our city. From markets to fishing communities, homes, hospitals, classrooms and even boardrooms, Lagos women continue to thrive and demonstrate unique skills and formidable resilience.
Even in governance, we have observed how the few women, who get in, continue to excel and do us proud. Over the years, the increase of women in governance and politics across the world has been observed to boost stability, socio-economic development and this in turn has amounted to the increasing call for female participation in diverse fields, especially in government and policy making.
For us in Lagos, we acknowledge that it is high time we made room for more women to participate in governance, and that we must open up the field to women from all social and economic levels, so that we can leverage on the strength and demonstrated skill which are unique to women.
READ: Michael Emmanuel wins Quramo Writer's Prize 2018
The Lagos APC Women, understanding the underlying need to increase the participation of women in politics and governance, will seek to strengthen collaboration and dialogue with our party leaders, Lagos gubernatorial candidate, Mr. Babajide Sanwoolu and key stakeholders who have pledged their commitment to addressing this issue.
We understand the adept power women have in transforming downturns and the indisputable role they play in the society hence our effort towards harnessing same for the overall benefit of our nation.
However, we also understand the economic and social challenges that women often face in the society, and that we must address those, if we want to give the women folk a chance at claiming our place in politics and governance.
It is to this end that we will be working assiduously with women groups to design empowerment programs that take these challenges into consideration, and which are tailored to the needs of each participant. Our objective is to leave no one who is willing to participate, behind.
Our interest typically cuts across women in all sectors of the society who are ready and willing to lend their voice and abilities to drive progress, within and with the Government. We believe that Women should be highly, duly and actively involved in taking the lead.
Significant impact has been made under the aegis of the APC Lagos Women, with over a thousand included in the party and beneficiaries of several initiatives which are currently aimed at promoting full involvement in governance decisions.
It is only by working together, lifting and helping each other, that we women would secure our rightful position in politics and governance. The time has come for women to support, nurture and strengthen each other.
As we band together, we will prove the strength in our numbers, to the benefit women, the interest of our men and children, and most of all, the betterment of the nation, particularly our dear Lagos State.