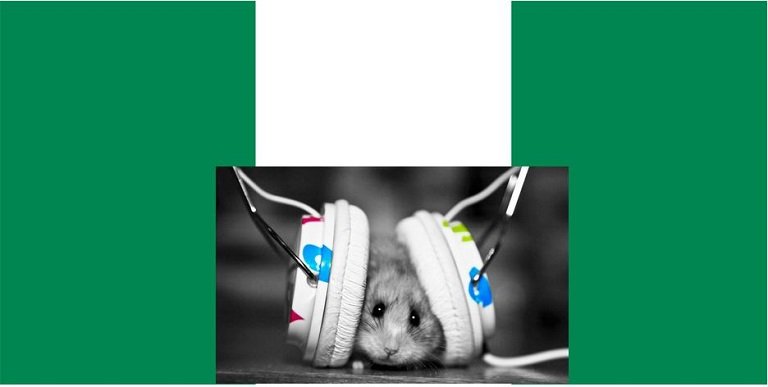 For those old enough to watch the epic fantasy film, The NeverEnding Story, you will know that the title of that movie is very apt for Nigeria's political space. What used to be one day, one drama has quickly evolved into one hour, 10 dramas.
You can't take your eyes off the news. The propaganda machinery is out and stories flying across the country. The lead actor in this week's drama is Nigeria's Senate President, Bukola Saraki. His supporting cast are Senator Rabiu Kwankwaso and Dino Melaye – who should be dubbed 'Drama King'.
Governor Samuel Ortom had more than a cameo, Adams Oshiomhole played the spoiler while President Muhammadu Buhari auditioned for the role of an actor trying to save his career. It was an eventful week, if you paid some attention.
In Nigeria's political space, even Olivia Pope will not survive, she will choke in one breathe. In one week, we have had enough stories to last us a lifetime. It's been a week of defections, kidnap, protest, youths blocking a governor's convoy, etc.
Where do we start? Let's begin with the incompetence of the Nigeria Police Force and their inability to see beyond their nose. This time, they fell for Saraki's gimmicks. He left them entangled in a web of conspiracies which is the beginning of many. The Senate President, who is now in constant competition with Globacom for the catch phrase, 'Grandmaster' got his fair share as he was labelled the 'grandmaster of politics'. He beat the police to their own game.
On Tuesday, he took to social media to allege a plot by the police. He had gotten a letter from the Police HQ to report the next day, for his role or alleged connection to the Offa robbery that left over 30 dead. In his post on social media, he insinuated a plot against him and against those who wanted to defect from the ruling APC.
In James Bond style, he sent an empty convoy to his home in Abuja that night and the next day his own home was allegedly barricaded by his own police security detail. Immediately that happened, social media exploded. The story was that he had been invaded by the Nigerian Police. For what reasons? No one knew but the invasion of the aliens soon spread to the home of the deputy senate president, Ike Ekweremadu.
READ: Nigeria recalls 2.4m bottles of codeine-laced cough syrup
In a twinkle of an eye we had 'War of the Worlds II' on our hands and Nigerians were in desperate need of Tom Cruise to save us all. Where are the aliens from? Who sent them? Why are they in Saraki's home? The police will have a plausible explanation, but that explanation did not arrive until the evening of that day.
Their explanation was simple, "We did not send any team to Saraki's home, we will investigate". Saraki 1-0 Police. He then went on to oversee the defection of 15 APC senators to the PDP. Did I say 15? Oh, sorry, it's actually 13, pardon the math of Saraki and the inconsistent senate, they were so desperate to have many more senators defect that they padded the number.
Like we all know, they are good at padding, be it the national budget or the supplementary budget or even the party with the majority in the senate which we have now lost count. At one point, it was PDP that had majority, then it became APC but now we all know its ADC, we can all go back to living our lives.
Just before we go, let's talk about the kidnap or is it 'his kidnap'. The social media leaves you really confused as to what is right or wrong these days. Dino Melaye, you know the name, the senator from Kogi who has been involved in more drama than Joke Silva and Olu Jacobs combined.
Yeah, that's him, he was kidnapped, or was reportedly kidnapped. But because of his history of giving false information to the police, not many flinched at the news. In fact, many people felt like, 'Here We Go Again' another short movie from the renowned Melaye Studios.
Just to show some concern, the police asked the public for any information on the missing Melaye and as they began their investigation – which by the way was having some palm wine over lunch – they heard the great news of Dino Melaye's freedom. Yes freedom, not release because the police could not ascertain if a ransom was paid for him.
The information they gathered was that his social media apps were all intact, so he could announce his 'triumphant return'. But the big problem is that Dino must give a statement to the police. That's where the contradictions begin. With his history of giving false information he must be careful but what does he care, it is another opportunity to score a cheap point.
The police will invite him, he will refuse to go, then he will take to social media and scream 'witch hunt' by the police and the APC to unsuspecting Nigerians, who will immediately take sides with him and propagate his theory. Before long, a new Dino Melaye drama will unfold, and the cycle begins again.
While Melaye is winning Oscars for his role, Governor Samuel Ortom will be auditioning for a role in faking "Youths Blockade". The governor who had earlier hinted of his exit from APC was so lily livered to carry out his own plan that he had to put Benue youths up to it. He claimed he was stopped from attending a peace meeting with the APC leadership in Abuja and hounded into signing a contract with the PDP, something akin to what Chelsea is doing to Willian and Eden Hazard.
But what Ortom did not know was that he was setting a precedence. He has suddenly become the role to Governor Abdulfatah Ahmed of Kwara, who perfected the work of his mentor. Ahmed got women and youths to force him to leave the APC. They stroked the hairs on his head and cajoled him to join the PDP.
While all these were ongoing, the cocky national chairman of the APC, Adams Oshiomhole was playing god. He was having a go at ministers and scolding federal lawmakers. Not that he appointed the ministers or elected the lawmakers, but he just felt they lacked parental training which he was in best position to provide and he was going to administer it using the stick.
Just to make up for what he lost in height, Oshiomhole wants to be heard and he wants to be heard clear, he is a nice guy who doesn't want to step on toes but to him the toes are in his way.
If the transfers in the political market meant anything to the electorate and the politicians, it meant very little to President Muhammadu Buhari. He took to social media to assure party members of victory in 2019. With silence on herdsmen his biggest problem and his refusal to acknowledge and name them the opposition's joy, we will see how long he can keep his calm.
Let's hope that President Buhari realises that Nigerians are wiser now and well-connected. If he is in doubt, he should ask Yomi Shogunle, who got reported to Twitter for his highhandedness and unprofessional behaviour. Shogunle had reportedly not only turned a blind eye to police savagery but had also encouraged it.
Shogunle, an assistant Commissioner of Police, even mocked the Ghana Police Force, rubbished #EndSars campaign and insulted people on the platform. But all that did not bother the people at Twitter. Instead of blocking Shogunle for anti-Twitter activites, the social media platform went on to suspend Segalinks who led the campaign against Shogunle. I think it's fair, to say Twitter is working with the Nigeria Police, APC and Ngozi Okonjo-Iweala who recently joined their board.
'And the beat goes on' is a weekly review of political and social events in Nigeria