Too early to impeach President Buhari, Gowon tells plotters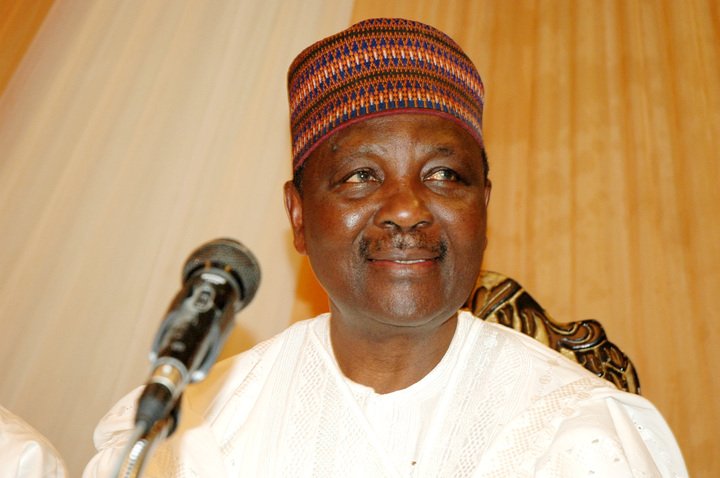 Former head of state Yakubu Gowon has warned those plotting to impeach President Muhamamadu Buhari that "it is too early to start impeaching Presidents in Nigeria."
Noting that the plot to impeach Buhari would not augur well for Nigeria's democracy.
There have been rumours that a faction within Nigeria's national assembly especially the senate is scheming to have President Buhari removed.
Gowon told members of the Northern Leaders and Stakeholders Assembly, NLSA, who paid him a courtesy visit on Thursday that disagreements are vital components of democracy.
"There is no President that will not get impeached because of interest groups."
Cautioning against the plot, Gowon explained that disagreements remained hallmarks of democracy and such be settled amicably.
READ: Canadian Ping Kuen Shum wins $1.5m lottery on his birthday
Gowon spoke against the backdrop of the submission of a report on motion for the impeachment of President Muhammadu Buhari over the purchase of $496 million Super Tucano Aircrafts without legislators' approval.
He called on the different groups in the North to come together to project a common front, adding that too many groups could send wrong signals to other parts of the country.
"We need to come together as a people.
"The Arewa Consultative Forum, Northern Elders Forum and Northern Leaders and Stakeholders Assembly should come together or we would end up polarising the North."
Alhaji Tanko Yakassai, the Chairman of the Forum and former presidential adviser, in his remarks, said the group was committed to sustainable peace and harmonious co-existence of all ethnic nationalities, Vanguard reported.
Gowon is the former head of state of Nigeria from 1966 to 1975. He took power after one military coup d'état and was overthrown in another.
He prosecuted the civil war from 1967 to 1970 and reunited Nigeria.