'Where is my Dad, I need my Dad' Part 2 by Madame Olieh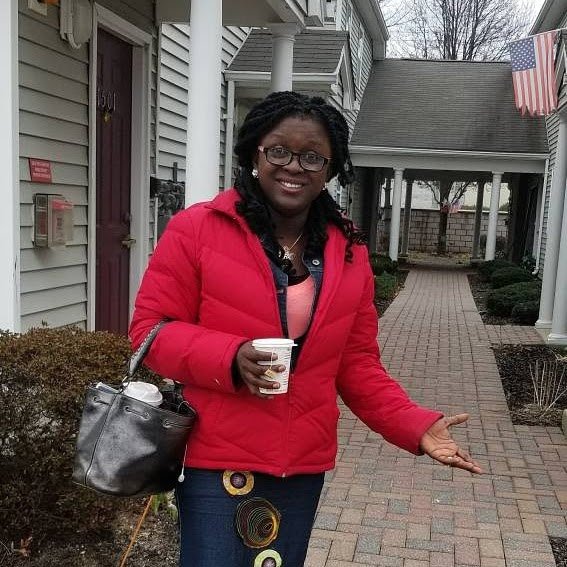 By Madame Olieh
Hello everyone, I would continue from where I left off, 'Where is my Dad, I need my Dad'. Its the Easter holiday and a really good time for Daddy to show up and live up to billing.
In my previous article, I mentioned some attitude and behavioural patterns to look out for in any child. Behaviours like bottled-up hatred, anger, strife, jealousy, envy, bitterness, aggressiveness, covetousness and negative computation. Most children in this situation lack love and when showed real love sometimes doubt it.
As a teacher, I have come across many cases and I know how it affects the child. Children who do not get required attention from their mother, always think that if their father was at home it would have been different. They often blame everything on their mother especially when she is very disciplined and principled.
When they go to school and get into conversation with other kids, they will most likely realise the need for a father. For example, if such a child ask his or her friend, does your mother allow you to eat three chocolate a day? The friend will say no, but my daddy allows me to have them even after my mum has said no.
At this point, there is a vacuum and a longing for a father. Another common example, is shouting at the kid before she leaves for school. What invariably happens to her? How do you think she would feel? What are the things that would be going through her mind?
READ: 'Where is my Dad, I need my Dad' by Madam Olieh
Remember her Dad is not around, mum is working under pressure, she would most likely be withdrawn in class, does not participate during class activities because she believes that the teacher does not understand her, her peers don't understand her and her teachers don't understand her as well.
For those who have passed the 'withdrawn' phase, they probably want to 'belong' and find comfort in lying, stealing and indulging in other things to gain attention or popularity.
On the other hand a child from a home with both parents tends to find her mother's shouting as a corrective measure, even if it doesn't go well with her. She knows she can turn to Daddy when if Mummy wants to spank her. She knows Daddy can help get the homework done, she knows she can run behind Daddy every time Mummy wants to spank her.
READ: 18 killed, 48 injured as Boko Haram attack military base, villages
Remember, this factors does not stop kids from single parents from excelling, it only has to do more with child psychology and how single mothers can handle them. However, I need us to know something, sometimes children without their dad have strong resolve and they don't allow any situation stop them from achieving their propose in life.
This is where the role of a teacher comes in. A teacher is a role model to a child. You can either build a life or destroy it. How? Our method of teaching and our approach to the children can help the child like education or turn away from it. A teacher can be a mother, father and everything to a child in need.
A child from a home without a father would seek for a father in a teacher. A teacher can help build confidence in the child, encourage the child, build team spirit among pupils in the class. The teacher can even help the mother to have a better understanding of the child.
God bless children from single parenthood.
Madame Olieh is an educator, child psychologist and French tutor. She wrote in from New York, US
You can reach her via email: bukyfrench73@yahoo.com