Kebbi to produce 50% of Nigeria's rice demand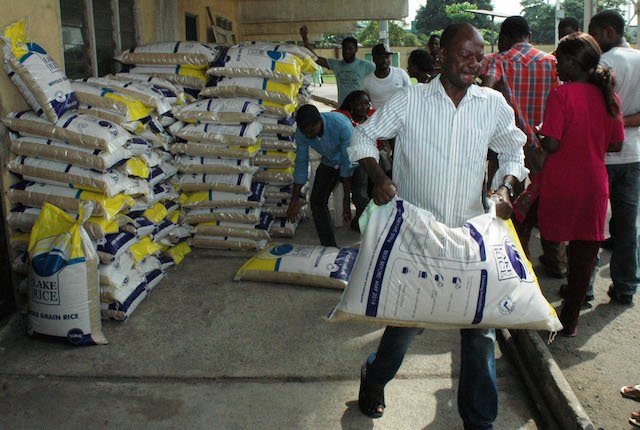 Kebbi State has assured the nation it has the capacity to deliver 50 per cent of the rice needs of Nigerians with the continuous support of Federal Government's Anchor Borrowers Programme.
The state Commissioner for Agriculture, Alhaji Garba Dandiga, conducting a team of journalists on inspection of 50 kilometre by 20 kilometre FADAMA rice plantation in Suru on Monday.
The Minister of Information and Culture, Alhaji Lai Mohammed, had on Sunday led the newsmen to Kebbi to assess the progress of rice revolution championed by the federal government in the state.
Dandiga said 16 local government areas were in serious rice production in the state and millions of youths and retirees were engaged in rice farming across the state.
Specifically, the commissioner said that with expectations of bounty harvest in 2018, the Suru Fadama farms will turn out 2.5 million tons of paddy.
READ: 25 million child marriages prevented – UNICEF
He recalled that in 2017, 1.5 million tons of paddy were harvested from the Suru farms.
Dandiga said that there were eight bigger paddy farms across the state supported with value chains of mills and markets.
He said Suru is an organised rice value chain with method that ensures that every bag and lorry load of paddy out of the place is recorded.
The Commissioner said that in order to boost production, the government recently procured 100 tractors, 300 power tillers, 300 thrashers and 200 reapers to support the farmers.
He said the state government was giving the tractors at subsidised rate upon a part payment by interested farmers who would be given time to pay the balance in instalment.
Dandiga commended the federal government for its fertiliser policy which he said were readily available to farmers at a cheaper rate of N5,500 per bag compared to N9000 price in the open market.