US working to lift Chad travel ban, Tillerson tells President Idriss Deby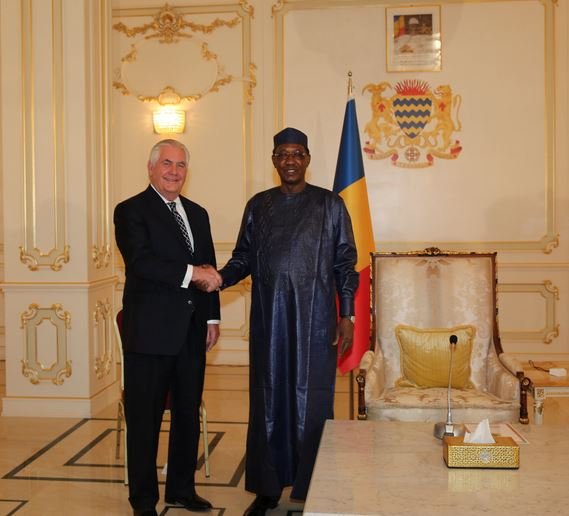 United States Secretary of State Rex Tillerson said on Monday that steps were under way that should allow Chad, an important American ally in the fight against Islamist groups in West Africa, to be removed from a US travel ban list.
Speaking in the capital N'Djamena, he said a report on Chad's progress towards strengthening controls on passports and improving information sharing was being prepared in Washington and would be reviewed by President Donald Trump next month.
Tillerson also said he was concerned about the presence of Islamic State-allied militants in West Africa.
READ: French fashion legend Hubert de Givenchy dies aged 91
Tillerson's explanation on Chad travel ban came after President Idriss Deby questioned the United State's reason for slamming its west African ally with the ban.
Chad foreign minister says Chad president had expressed his incomprehension over the US travel ban.