Ambode targets IAAF Gold Label award for Lagos City Marathon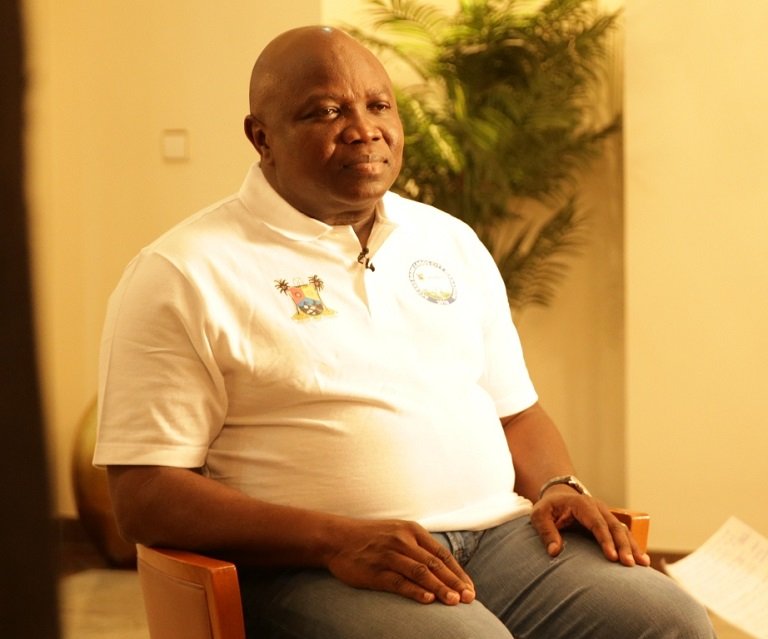 …Buratai, Dalung, Pinnick, A-List Artistes, Celebrities, Others To Participate
Ahead of today's Lagos City Marathon, Lagos State Governor, Mr. Akinwunmi Ambode on Friday said the State Government has set a target to get the event listed in the annual calendar of the International Association of Athletics Federation (IAAF) that would make the Marathon earn a Gold Label award within the next two years.
Governor Ambode, who spoke during an interview with Kwese TV, said it was gratifying that the Lagos City Marathon had, within three years, earned a Bronze Label rating, saying that the past two editions have put Lagos on the international map as the hub for sports development in Africa and that efforts are in top gear to make this year's edition bigger and better.
"For Lagos, this is an exciting moment for us. We believe strongly that we are the capital of sports in Nigeria and we need to showcase all the infrastructure and facilities that we have in Lagos and that's why we have supported the Access Lagos City Marathon in the last three years and it is getting bigger and we are happy to be the host of this marathon.
"For us, three years and we are able to get this bronze medal rating, that's a remarkable achievement. The main goal is to have the Marathon in the main calendar for the gold award and in the next two years, I believe strongly that with the support of Lagos State and all the sponsors, we'll get to where we ought to be. This year, we have over 100 elite athletes coming and we have almost over 20,000 people running. So in the next two to three years, I believe with that support, we would get to where we want to be," the Governor said.
The Governor said his administration in the last two years has continued to invest heavily in sports, entertainment and hospitality, adding that this year's edition of the Marathon was unique as it was the first 10km race that would put Nigerian athletes on the forefront and afford them to showcase their talents.
"We are tired of foreigners, most especially Kenyans coming to win this Marathon. So, we need to develop our own part of this sport and allow Nigerians win it and it's a veritable platform for Nigerians to showcase their talents and that's why everybody is getting more interested in the Marathon.
READ: Premier League heats up with North London derby
"In the last two and half years, Lagos has actually progressed in terms of landscape and the aesthetics in the city we believe strongly that sports is part of that social facility that we can bring to bear to let people see what it is that is going on in Lagos.
"I've always said that I was going to do sports, entertainment and hospitality to create excellence in Lagos and also allow the youths to be able to see that there is a future for them and through this marathon we believe that we are achieving our vision to making sports that instrument for development in Nigeria and Nigerians have come to love what is happening in the City Marathon," the Governor said.
Dignitaries expected to grace the Lagos Access City Marathon include the Chief of Army Staff, Lt.-Gen. Tukur Buratai; Minister of Sports, Mr. Solomon Dalung; President of the Nigeria Football Federation (NFF), Amaju Pinnick; top diplomats, a-list artistes and celebrities, among others.
Besides, Governor Ambode lauded the Nigeria's bobsled team comprising the trio of Seun Adigun, Ngozi Onwumere, Akuoma Omeoga and Simidele Adeagbo who would be making history to become the nation's first women's bobsled team at the 2018 Winter Olympics, saying it was a proud moment for all Nigerians.
He also commended the performance of the home based Eagles in the recently concluded football tournament in Morocco, saying that they braced all odds to play in the finals.