All Obas in Yoruba land are under me – Oba Akinruntan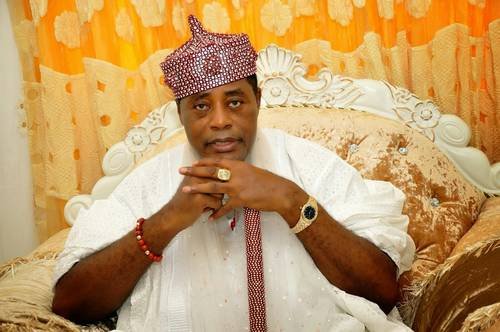 He said he is the most prominent and leader of all the traditional leaders in Yoruba land, and the custodian of the authentic history of the race.
Following the controversy that trailed how the Oba of Lagos, Rilwan Akiolu snubbed the Ooni of Ife, Adeyeye Enitan Ogunwusi, there have been a debate of who the leader of monarchs in Yoruba land is.
The Oba said this at an event organised to mark the 30th anniversary of Kola Olootu as a radio presenter in Ibadan on Sunday.
The monarch, who is also the Chairman, Yoruba Obas Conflicts Resolution Committee, said he had published a book on the true history of Yoruba race, which placed the Olugbo above all other monarchs in Yoruba land.
He said he is on the verge of publishing the volume two of the book.
The Olugbo said he was aware of some critics of his works and historical analysis, stressing that many of those who criticised his works were unhappy that the true position of their lineage was being put into proper place.
The Olugbo said, "I am the leader of all obas in Yoruba land. I speak with thunder in my mouth and I make bold to say so.
"No one is above me in Yoruba land in as much as it has been accepted that we are from Ife. I am the one that Oduduwa met at Ife.
"We are the husband of Moremi Ajasoro. Anyone who wants real Yoruba blessing should approach me. I am the one bestowed with the power.
"People should face the truth. My account of the history of Yoruba race is the most accurate and authentic. I have published a book on it already.
"Like I said, Oduduwa met my people in Ife. Don't mind my critics who use Facebook to abuse me. The truth is that many of them are children of slaves.
"They don't want the true story of their fathers to be told. Slaves don't want history to be told. I am bold because I am not a son of a slave. My book is there. Obafemi Awolowo University, Ile-Ife, has accepted the book as the authentic history of the Yoruba race. I am about to publish another book on the same subject."
The Olugbo of Ugbo land, Oba Obateru Akinruntan, has declared that every other Yoruba monarch is under him.